Bestaan slechte mensen?
Correspondence, poster series — 2022
Beginning of 2022 all councillors of the municipality of Amsterdam received an email with one question: Do bad people exist? Their answers were exhibited on the facade of the Club Paradiso (a former church) a few weeks before the municipal elections.



Left wing

Right wing

A selection of one answer per party was made for the exhibition. Below is the complete collection of answers. In the end, all parties but two sent me a reply.

All politicians were asked if they agreed their answers would be published. Nobody objected.



BIJ1
GroenLinks
GroenLinks
DENK
ChristenUnie
D66
CDA
JA21
Partij voor de Dieren


GroenLinks
PvdA

DENK

NIDA
D66
CDA
Forum voor Democratie



SP


GroenLinks
DENK

ChristenUnie

D66
D66
VVD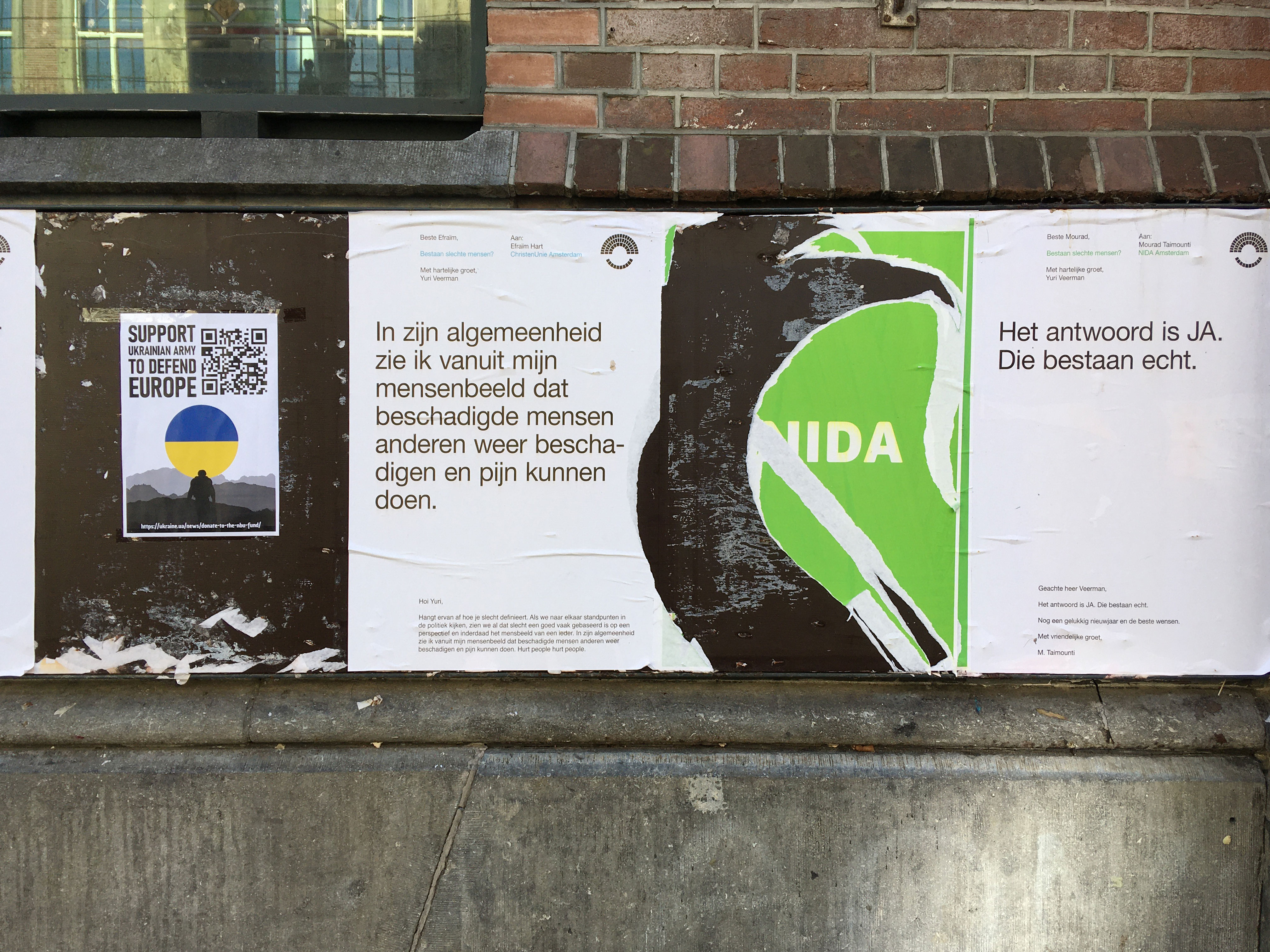 Answers: yes. Logos: no.

Credits
Bestaan Slechte Mensen?
by Yuri Veerman
2022
Poster series
A2, digitally printed
Photos
Top: Paradiso
Bottom: Susanne Laws
Exhibited
Paradiso Amsterdam
Thank you
All councillors who answered my email.
Ronald for continuously pasting my (destroyed) posters.